Chinese state sponsored threats
Transnational organized crime and China/Mexico/Canada/USA nexus
Foreign Influence (North America)
Foreign espionage
National security
Hybrid Warfare
Intelligence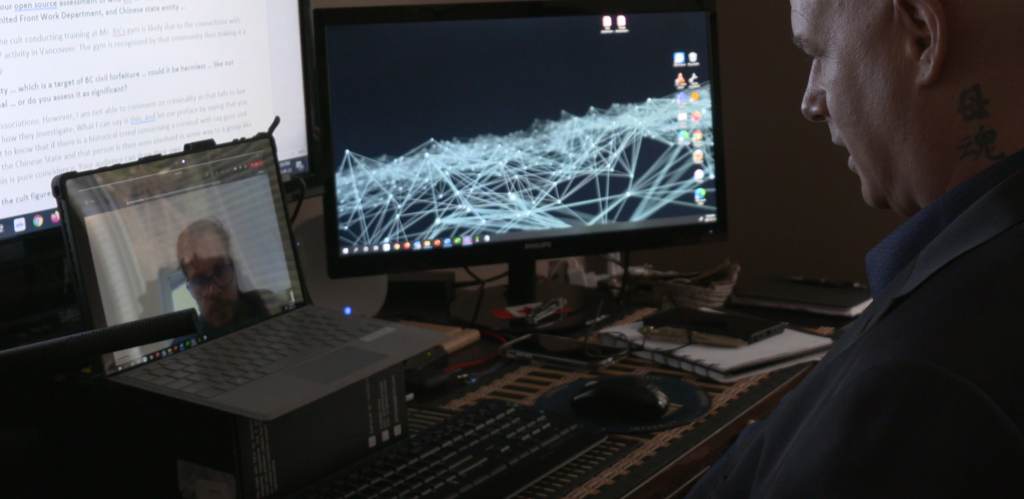 CURRENT EVENT COMMENTARY ON FOLLOWING SUBJECTS

Hybrid Warfare Operations, China-Taiwan Conflict, China-West Tension, Foreign Election Interference in Canada, The Cost of Chinese Communist Party Subversion of America, Topical issues concerning The United Front Work Department of the Central Committee of the Chinese Communist Party (UFWD), How China is involved in organized crime…
SCOTT UNCENSORED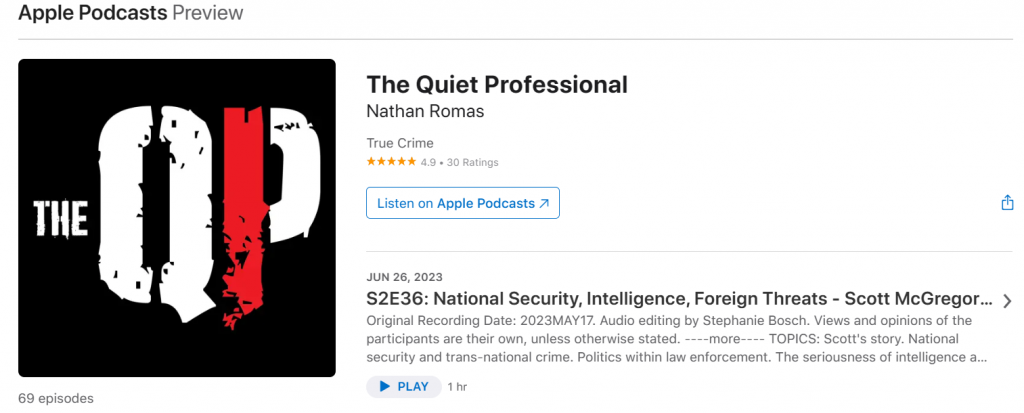 BIOGRAPHY
Former Canadian Military Intelligence
Advisor, The Royal Canadian Mounted Police (RCMP) on TNOC and hybrid warfare threats
Liaised and engaged with 5eyes intelligence agencies on matters of National Security at classified level including CIA, FBI, CSIS, DEA, ATF, DHS, NSA, CSE, ONI, DIA, OFAC, AFP, NCA
Advisor to BC Attorney General of TNOC threats which led to public inquiry known as the Cullen Commission.
Advisor SESHAT Grey Zone Conflict/Hybrid Warfare and International Negotiations with Calvin Chrustie is a senior consultant with InterVentis Global, a boutique international risk and security group. Calvin spent 32 years with the RCMP in the intelligence and investigational world of transnational national organized crime, specializing in kidnaps, extortion, money laundering, and other forms of 'crimes in action'.
Maintains an extensive Intelligence network.
Principal of CLOSEHOLD Intelligence Inc.
THE MOSAIC EFFECT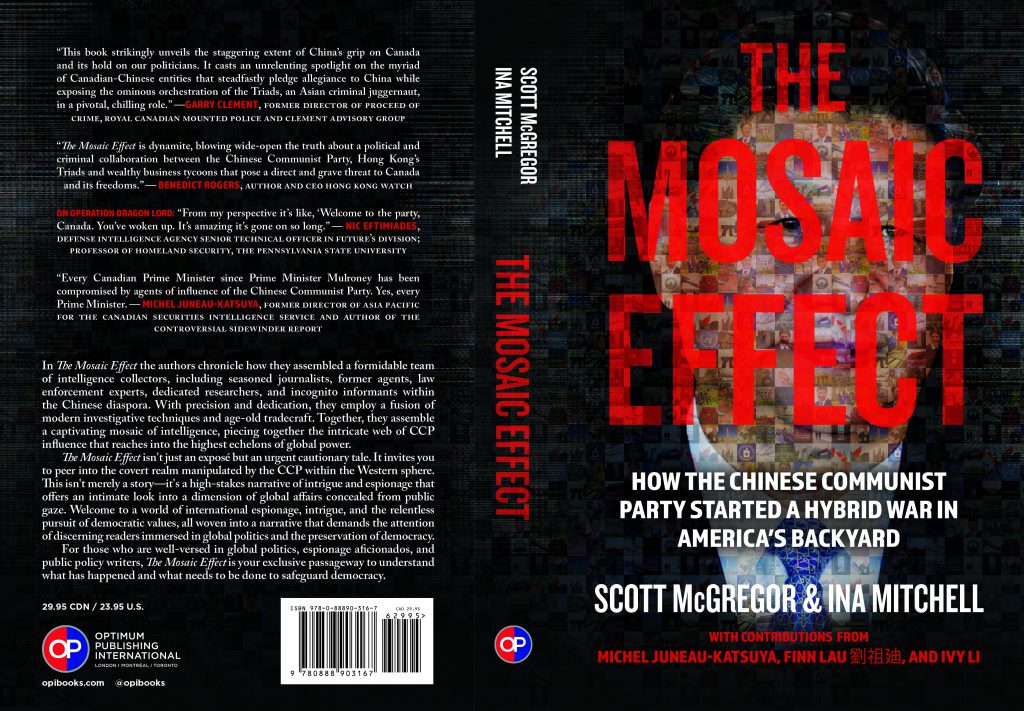 Scott co-authored the book with filmmaker and investigative journalist Ina Mitchell with contributions by pro-democracy activist Ivy Li and Finn Lau 劉祖廸 who is currently in exile with a HK$1 million bounty on his head for any information that could lead to his arrest. The afterword is written by Michel Juneau-Katsuya, a former senior official with the Canadian Security Intelligence Service (CSIS).
You can pick up a copy of THE MOSAIC EFFECT at;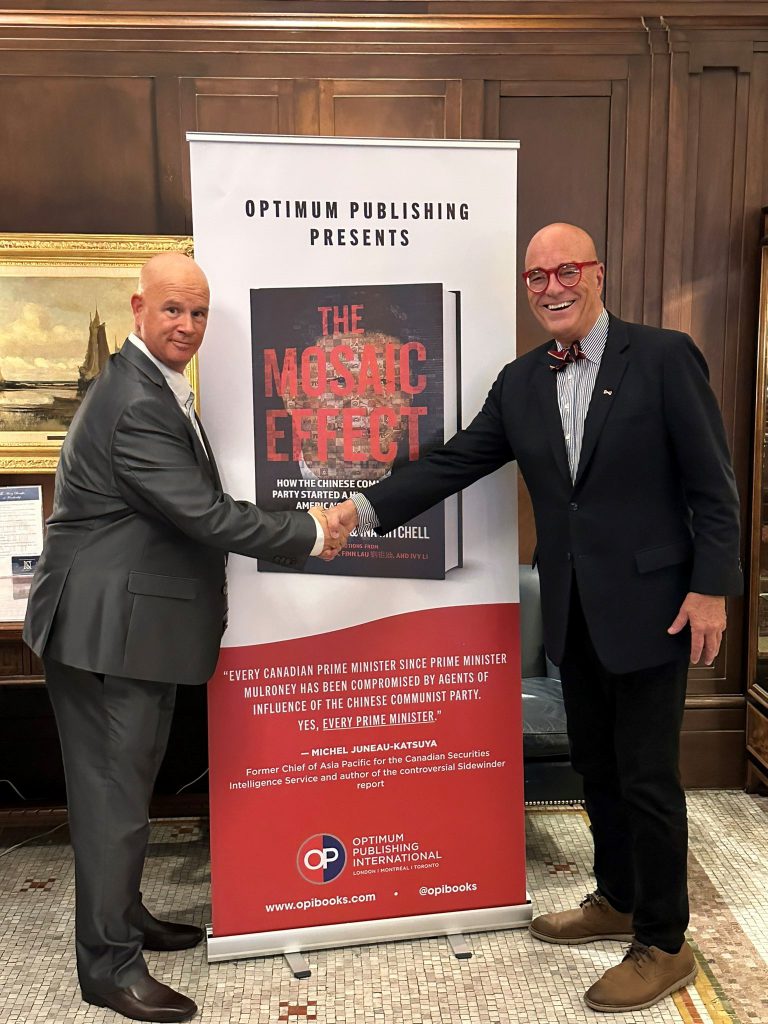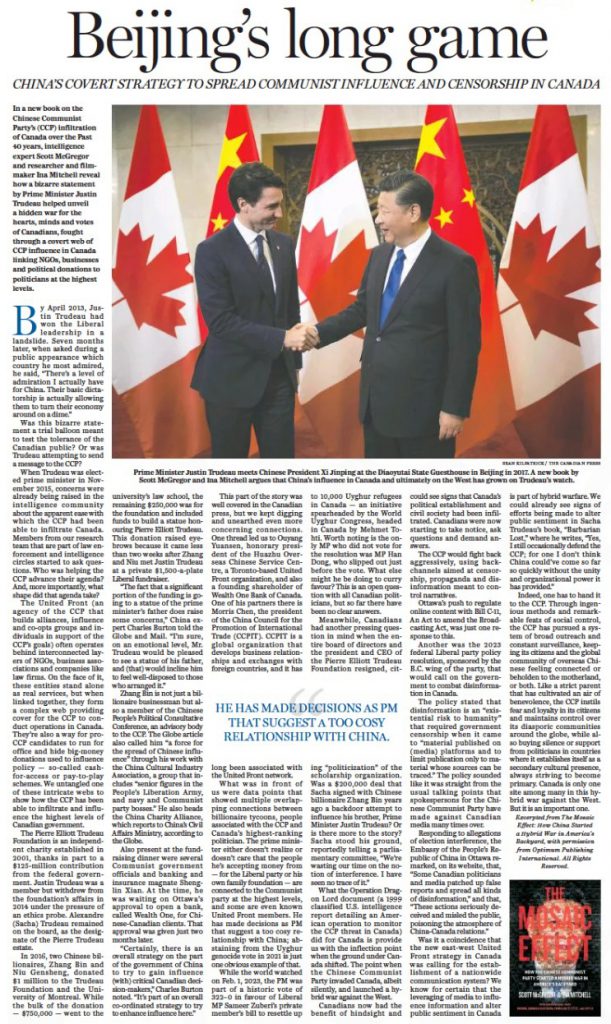 OPERATION DRAGON LORD:
In the Mosaic Effect we expose for the first time ever a U.S. run secret probe into China's operations in Canada, called Operation Dragon Lord. You can read more about Operation Dragon Lord in the following article by the CBC's Alexander Panetta.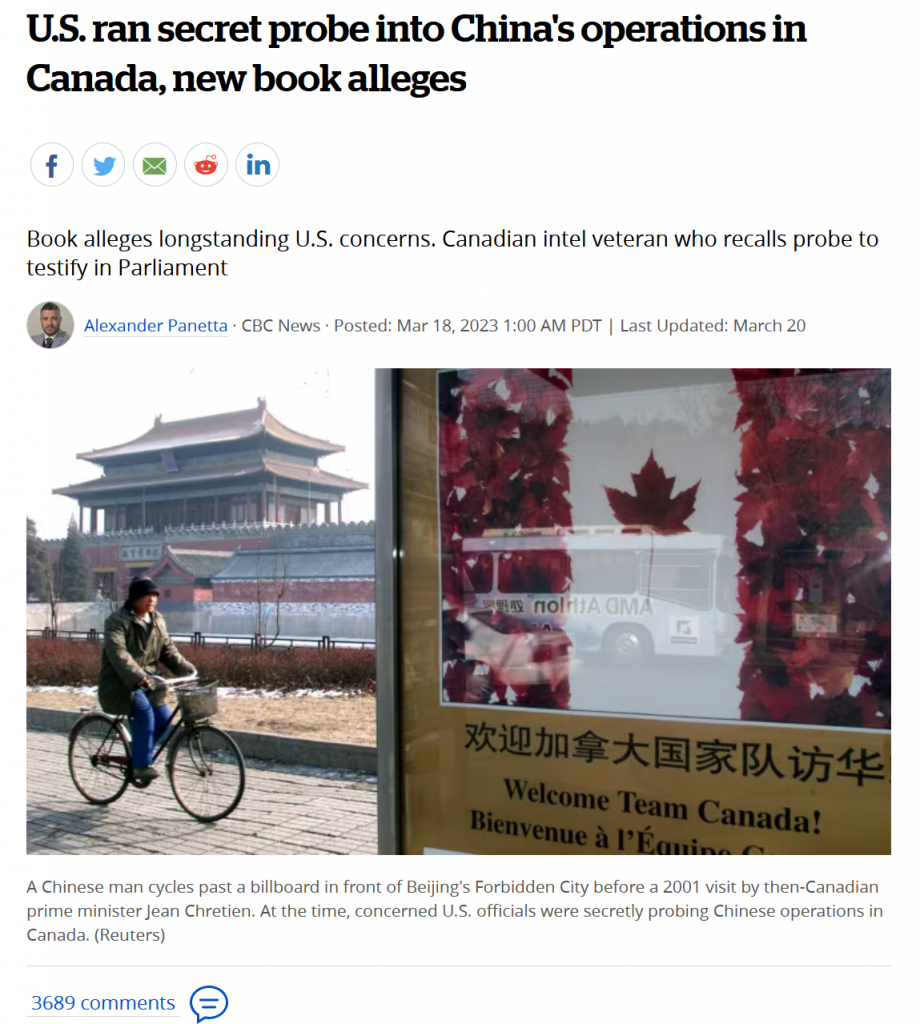 "U.S. ran secret probe into China's operations in Canada, new book alleges."
Journalist: Alexander Panetta, CBC News
CBC interview with Michel Juneau-Katsuya on the revelations from Operation
Dragon Lord from the book "the Mosaic Effect."
Host: Natalie Kalata
Producer: @chlsprry
INVESTIGATIVE RESEARCH PROJECT: PROJECT MOSAIC
Under the guidance of intelligence expert Scott McGregor and his writing partner, Ina Mitchell, a trusted team of current and former intelligence experts, police, diplomats, investigative journalists, military, and pro-democracy activists was assembled within the 5eyes. They called themselves Project Mosaic.
Investigators from the Project Mosaic team spent more than 4 years undercover, inside the Canadian network of the UNITED FRONT WORK DEPARTMENT (UFWD) of the Central Committee of the Chinese Communist Party.
The UFWD gathers intelligence on, manages relations with, and attempts to influence elite individuals and organizations inside and outside China. The Canadian government describes the UFWD as a primary foreign interference tool by the CCP.
The result is a shocking expose that will be revealed in the soon to be released book THE MOSAIC EFFECT and documentary.
BROADCASTERS SCOTT HAS WORKED WITH
SKY News (Australia), Glacier Media (Canada), ITV NETWORK (India and UK), Global National (Canada), EPOCH (New York, USA), CTV (Canada), Sunday Guardian (India), The Daily Caller (USA), PJ Media (USA), APPLE DAILY (Taiwan), SET 24 HR News (Taiwan), CTI TV News, National Post, Liberty Times Net (Taiwan), TVBS Media Inc. (Taipei), News X (India), C'Mon Now!, Canadian Broadcasting Corporation (Canada), American Thought Leaders (USA), Voice of America (Washington, DC), Fox News (USA), Wall Street Journal (New York), The Hill Times (Ottawa, Ontario), 580 CRFA iHeart Radio.
GALLERY